PLANNERS NORTH was engaged by the architects to provide town planning advice and a Statement of Environmental Effects (SEE), with respect to the preparation and lodgement of a Development Application seeking consent for demolition of an existing dwelling and construction of a 4 bedroom home and 1 bedroom secondary dwelling at Browning Street, Byron Bay.
The site is within Byron Local Environmental Plan 2014, zoned R2 Low Density Residential. The proposed development application is permissible in accordance with the provisions of BLEP14 and is generally consistent with BDCP14. It is not considered likely to result in significant adverse environmental impacts because the proposal replaces an existing dwelling at the subject site. However, since the building design creates a minor height breach, a Clause 4.6 Objection to Clause 4.3 Height of Buildings was submitted with the SEE as the proposed development complies with all other standards of BLEP14, and BDCP 2014 will create a minimal impact on the locality and its surrounds. Shadow diagrams were provided to demonstrate this.
An Arborist Report accompanied the SEE, advising of trees significant to site and recommended for protection during construction with TPZs; in addition to those in close proximity to the proposed new dwelling or likely to impede landscaping plans.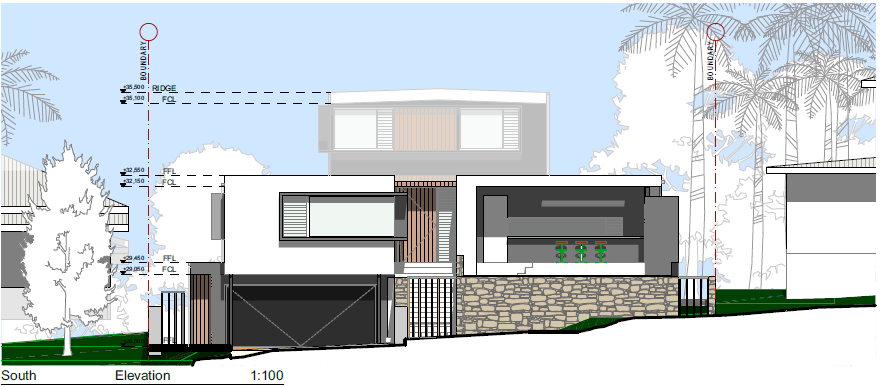 Location – Byron Bay, NSW, Australia
Year – 2020
PLANNERS NORTH, Town Planners, Northern Rivers, NSW