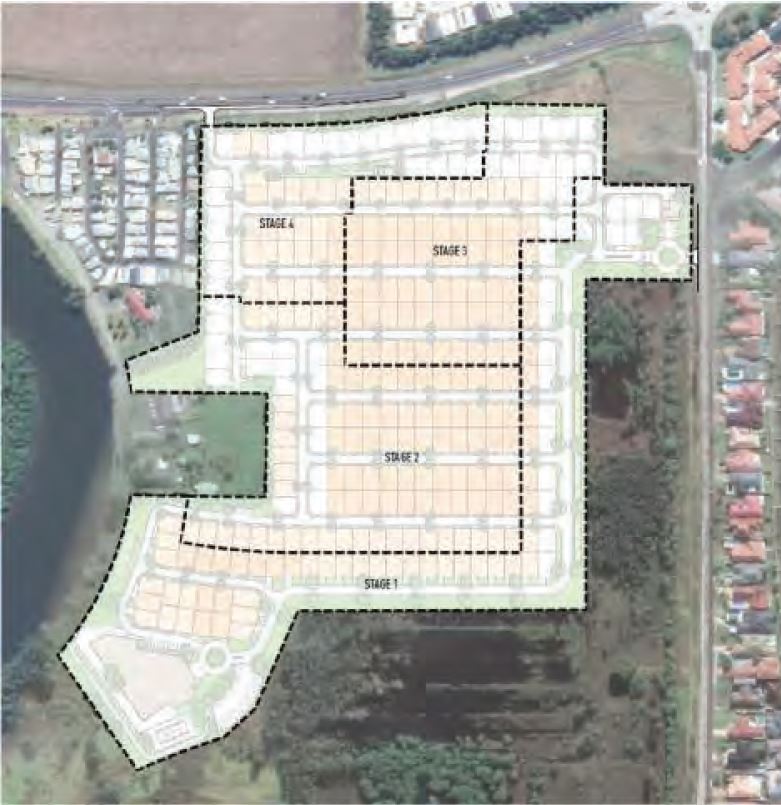 This has been a long time coming, after 12 years of studies and negotiations, which resulted in rezoning of the site in June 2019. A pre-lodgement meeting was held with Council officer in August 2019, prior to the development application lodgement for a Manufactured Home Estate and Private Conservation Reserve, to ensure the proposal was in line with the requirements specified by Council.
The development involves the construction of a 300 site Manufactured Home Estate (MHE) on the northern part of the land with a 42.43ha private environmental conservation reserve on the southern part of the site.
To assist with the preparation of the Statement of Environmental Effects report prepared by PLANNERS NORTH, specialist expert advice was sought in relation to mosquito management, civil engineering matters, geotechnical, acid soil and groundwater assessment, traffic and parking considerations, zone landscaping, building design and site master planning, ecological considerations, contamination assessment, acoustic consideration and bushfire impact assessment.
This comprehensive set of Technical Reports and Plan Set were provided with development application.
The development of the land is dependent on a Voluntary Planning Agreement, entered into in June 2017, and includes a BioBanking agreement (444), signed by the Minister. The landowner has agreed to undertake the management actions and implement the management plans to improve the biodiversity values of the BioBank site as well as undertake monitoring and reporting.
Location – Ballina, NSW, Australia
Year – 2020
PLANNERS NORTH, Town Planners, Northern Rivers, NSW