PLANNERS NORTH in association with an expert team including architect, ecologist, environmental engineer and sustainability crew, have undertaken a comprehensive strategic review in relation to this site. Pending the implementation of our strategic recommendations, we prepared a Statement of Environmental Effect for an agricultural produce industry development application. The site was once a chicken processing factory, but now provides an eclectic mix of industrial and semi industrial land uses which utilise the former chicken processing factory infrastructure for contemporary purposes.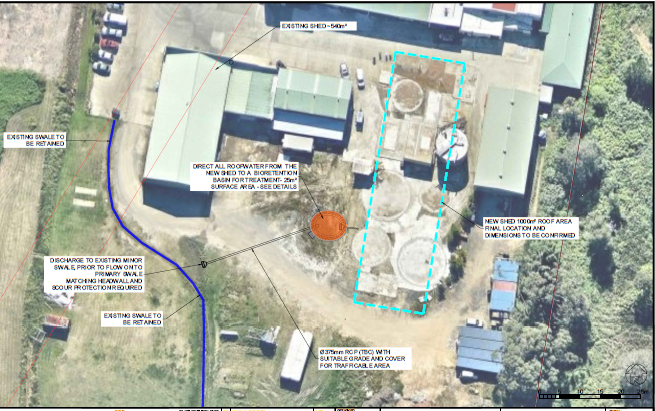 The application seeks consent for the erection of a 1,000m2 shed, for use as "agricultural produce industry", and constructed of precast concrete panels, Colorbond roofing and ends, with multiple roller door accesses on eastern and western elevations as well as sliding doors on each of its north and southern elevations.
Our client utilises close links with local farms and a full time presence in the produce markets to consistently source quality vegetables for use in the local Byron Bay area. The land use will utilise the building for the handling, treating and processing of agricultural products and then distribution to the local area.
Location – Byron Bay, NSW, Australia
Year – 2020
PLANNERS NORTH, Town Planners, Northern Rivers, NSW