This application for tourist and visitor accommodation was a combined effort with community consultation, council liaison and specialist consultant collaboration.
Currently the site supports organic Angus beef cattle, and a community garden for the supply of organic fruit and vegetables will be constructed. The site is nestled in a rural landscape and the design has ensured the maintenance of the rural character and amenity of the area. Small scale accommodation combined with an education facility to teach guests how to cook using the produce from the site is proposed.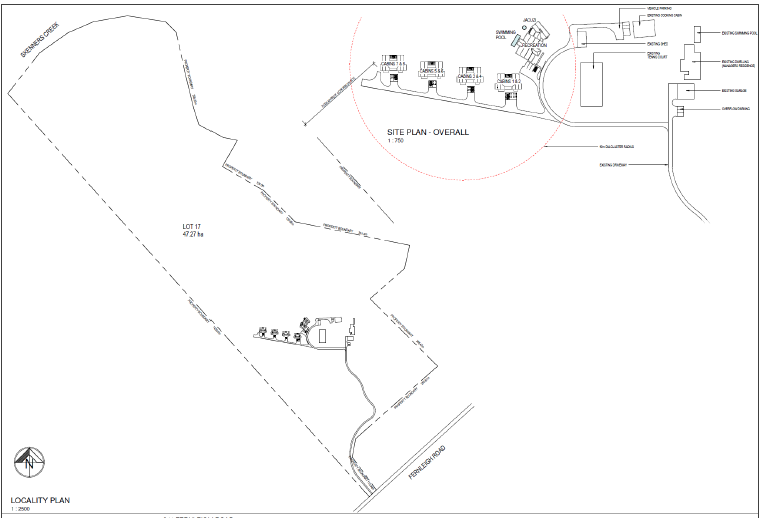 The site is part of the Regionality Northern Rivers Food and Tourism Business Development Program and the development is consistent with Ballina Local Environmental Plan 2012 and DCP 2012.  The proposal is designed to minimise any impacts on the area, and ensure the privacy of adjoining properties. It provides appropriate guest accommodation and adequate parking, in accordance with Council provisions and the aims of Northern Rivers Agri-Tourism businesses.
To ensure the development met relevant provisions, specialist consultants were called for consideration with a preliminary Site Investigation, Bushfire Threat Assessment and service vehicle access, Onsite Waste Water Assessment and Water Quality Assessment, Stormwater Assessment, and Traffic Assessment.
Location – Brooklet, NSW, Australia
Year – 2020
PLANNERS NORTH, Town Planners, Northern Rivers, NSW