This multi awarding winning project involved the strategic planning for the whole of the North Coast Region and resulted in the publication of the Northern Rivers Regional Strategy and implementation via a range action plans. The Strategy was quite unusual in that it was not run out of the Department of Planning, but as Secretariat funded by the Federal government.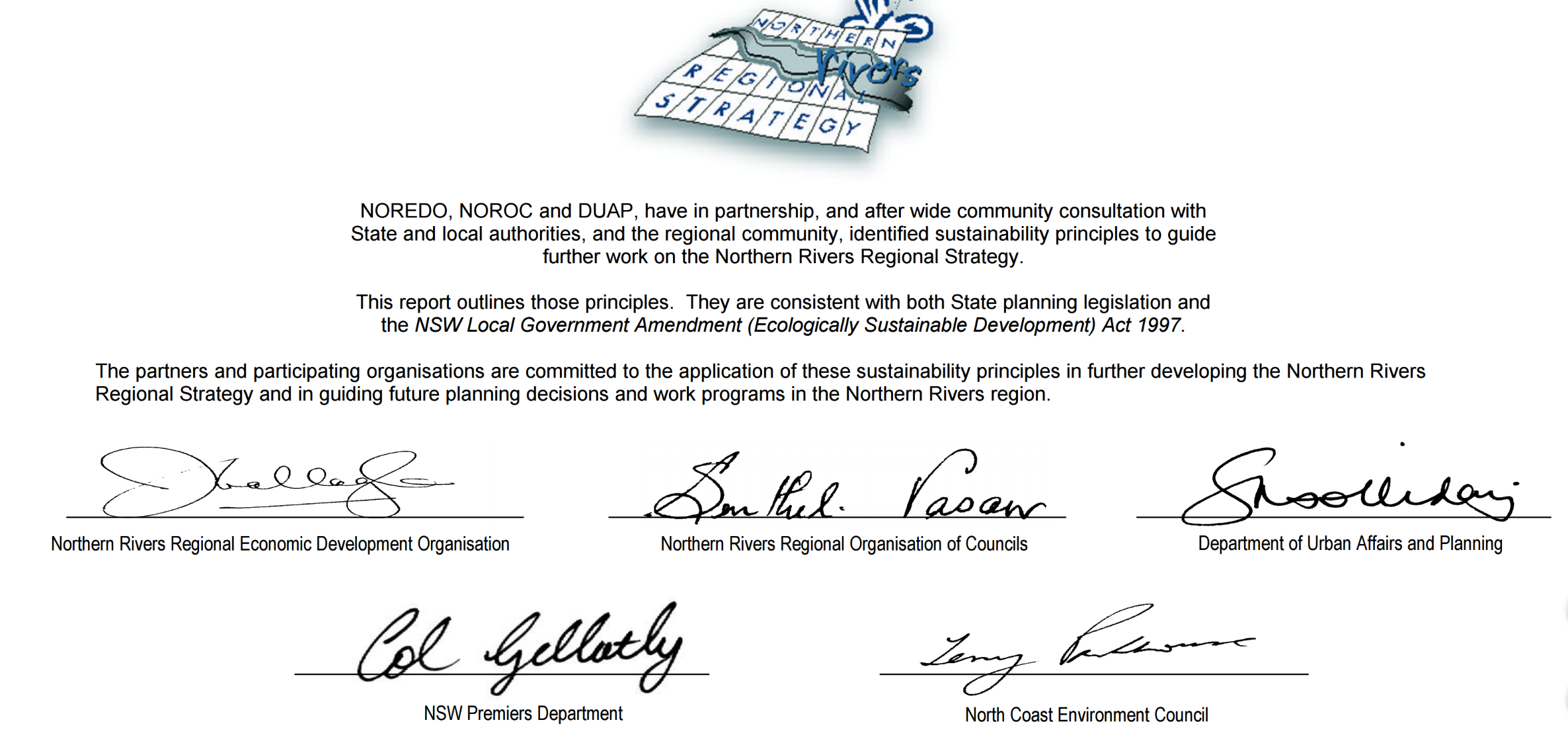 The Strategy was also novel for its time, being based on the principles of sustainable development. One of our Partnership Principals held the position of Deputy Director of the strategy program.
Location: Northern Rivers, NSW, Australia
Year: 1995
Client: Community of the Northern Rivers
Steve Connelly of PLANNERS NORTH, acted as Deputy Chair of the Strategy Steering Committee.